About us
For locals of Beverly Hills and the surrounding districts of Sydney, great Thai food takes shape every time they choose Yo's Kitchen of King Georges Road.
Traditional Thai favourites, such as Salt and Pepper Tofu and Heavenly Crab Balls, will be found using the handy online ordering system, and there are plenty of Thai salads, rice and noodle dishes, along with desserts and drinks.
Ordering takeaway or home delivery is quite convenient, thanks to a superbly designed menu that guides you through the entire process from the start to the finish.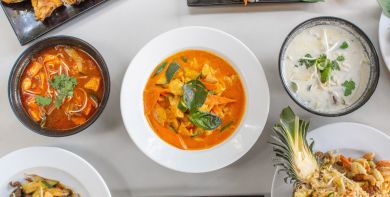 Reviews